This forum will always be building as people take screen shots and post good sniping positions here. I don't have many prepared atm but heres one. If you have one but cant take the screen shot, pm me and I will try to help you.
Far spawn door of the Mercenaries. Or the North spawn door.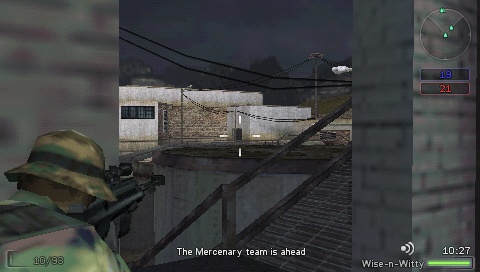 To my spotters, this will be location A.
From this location you can see the spawn door of the seals (My reticle is centered on it) as well as the house which is where the team who spawns on that side usually camps. Here you can pick them off if they move to flank the water tunnel or attempt to escape if your team takes the house from them. It also works vice versa as the mercs will most likely take the house from the seals, you can pick them off as the move on. You can also provide cover and shoot any mercs trying to hit the house from behind.